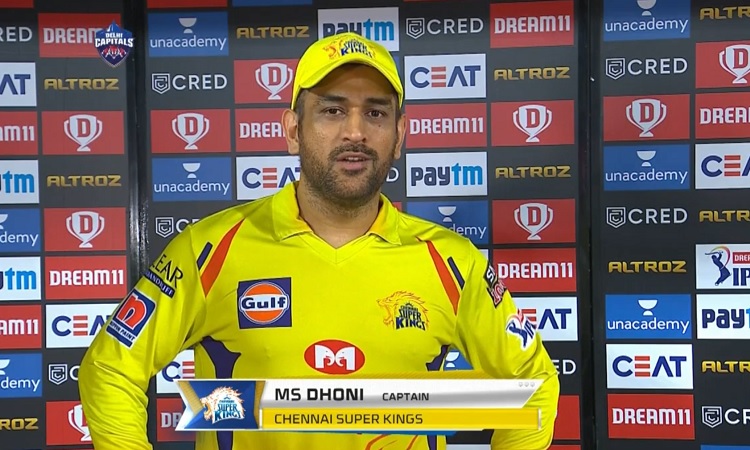 Shikhar Dhawan scored his first century of IPL on Saturday, giving Delhi Capitals a five-wicket win over Chennai Super Kings. Dhawan scored an unbeaten 101 runs. However, it was a significant contribution from Chennai fielders who gave up three catches of Dhawan. Chennai captain Mahendra Singh Dhoni (MS Dhoni) confessed that Dhawan's wicket was crucial to Chennai's victory.
This was Chennai's sixth defeat in the ninth match and the team won only three matches.
After the match, Dhoni said, "Dhawan's wicket was important, but we missed some of his catches. If he continues to bat, he will keep the strike rate high."
Dhoni said that the wicket also played well in the second innings.
Dhoni said, "The wicket also played well in the second half. But we cannot take credit from Dhawan. There was not too much dew, but it was time to improve the pitch. This is a big difference."
Dhoni once again appeared happy with Sam Qurain's performance as Qurain made a comeback to Chennai in the 19th over with just four runs.
Dhoni said, "One good thing was Quran's over. He could implement the Wide Yorker well. He is usually not very confident about it, but today he did well."
Ravindra Jadeja bowled the last over after Kurain, but would have been the last throw and perhaps the match could have been in Chennai's favor if Dwayne was Bravo. Bravo was injured.
Dhoni said about Bravo, "Bravo did not fit. He went out and did not return again. Hence the alternative was Jadeja or Karna Sharma. I went with Jadeja."